Overall and Uniform Hire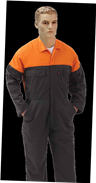 If you require overalls or uniforms, we can supply a full range of rental garments to suit your individual needs. We are able to tailor your specifications to suit your workplace requirements or appropriate standards. We provide;
All types of overalls
Wet weather Gear
Hi Vis Gear
Shirts and trousers
Chef uniforms
Others
Commercial Laundering

We offer a wide range of services for the commercial sector laundering a vast range of textiles. "If it can be laundered we will launder it!"
Spenco mattresses
Wet weather Gear
Wool rests
Duvets and duvets inners
Mascot suits
Sporting Gear
Full protection suits
Car Covers
Horse and animal blankets
Food Preparation Covers
Car Seat Covers
Floor Mat Rental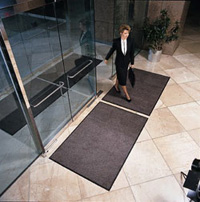 Keep that grit off you floor by collecting it in a mat! Help reduce trip or slip accidents and long term standing fatigue in the workplace.
We supply a wide range of different size, colour and styles of no slip, anti static or anti fatigue mats. Standard sizes are 2x3, 5x3, 6x4 and 8x3. We also provide thick rubber mats, welcome mats and personalized logo mats with your company logo on it.
No more shaking or washing dirty dusty mats for you!
Cabinet Towel / Toweling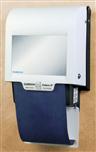 Cloth Roll Towels are the least expensive, most hygienic and generally the most environmentally friendly method of hand drying.
We supply our own Darman cabinets with a large clear mirror on the face to keep those hard working blokes looking pretty!
Reduce waste with no messy paper towel rubbish with our customer representative exchanging toweling refills.

Did You Know?
"Paper towels cannot be recycled" because of a special "wet strength binder"(like a glue) that is used to make them strong when wet, therefore they go straight into landfill! One case of folded paper towels equals one cubic yard of un-compacted solid waste. One 40 metre Cloth Roll Towel washed 75 times is equivalent to 30,000 folded paper towels or over 1.6kms of paper roll towels. (Darman Manufacturing Co. Inc).
We supply Tea towels for smoko/staffroom. Hand Towels, Bath Towels and Roller Towels are also available.
Should you require paper products we offer a range of quality paper products and dispensers.
Accommodation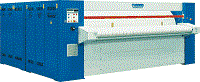 Linen Rental
With our system we supply you your allotment of linen that is returned to you every time. This gives us the ability to supply you any special type of linen you require to give you a point of difference in a competitive marketplace. There is no ordering required. You get back what you send in.
We supply only top quality linen with high thread counts.

Customer Owned Linen
We have the ability to launder your own linen if this is what you prefer. This ensures specialist items are cared for and can suit your needs better.